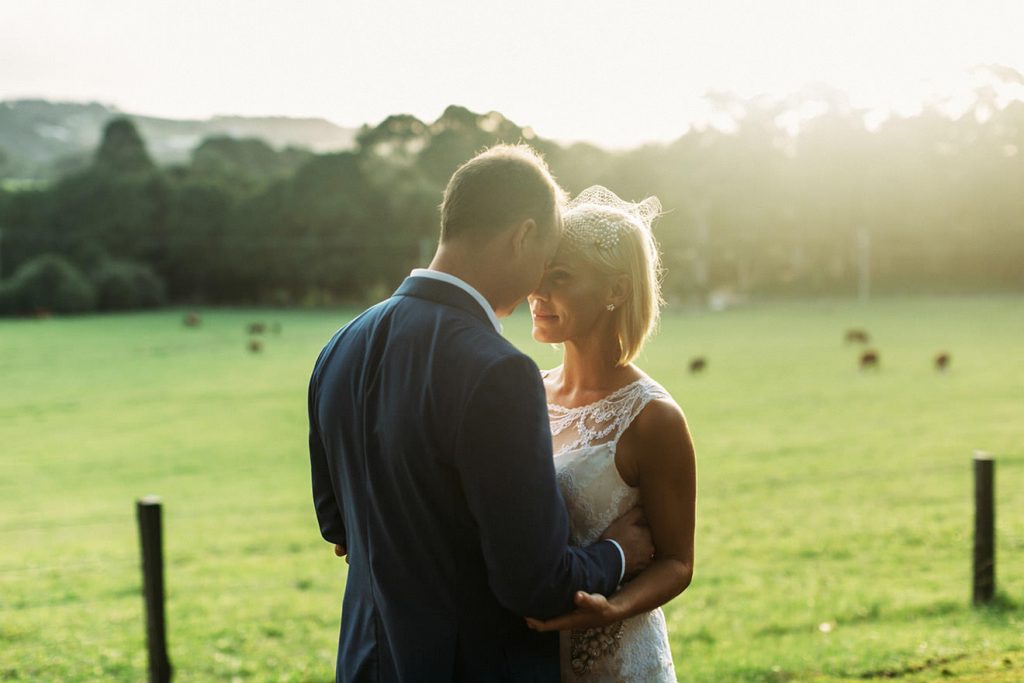 Hire At Dusk for story-driven wedding photography that does more than simply snap photos but gives you a lifetime experience!
Hire our professional photographers so they can capture the magic that you create in beautiful photos that tell a story of love and joy.
Who is At Dusk and what makes us special?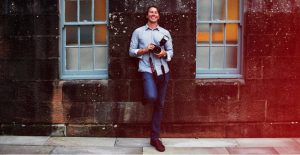 At Dusk is the passion project of head photographer Chris Prestidge an award winning wedding photographer who has specialised in delivering a photography service that creates more than just pictures. While the photography itself it the most important part, At Dusk understands that every element of your big day is part of a greater experience for you and your guests.
We know that creating a connection with you and your guests makes the entire process more comfortable, resulting in higher quality photos. Don't believe us? Just look at our website's portfolio of work and see the amazing moments we have captured through our style of photography.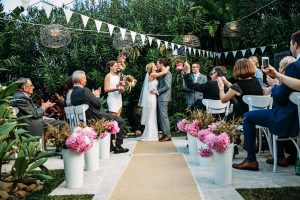 At Dusk is committed to providing the following benefits through all of our work:
Honest, vibrant images that capture the uniqueness of our clients
No cheesy or poorly-lit, dark funeral-like photos
Well-dressed team that blends with your event and enhances your experience
A cohesive, diverse team that brings the best of both male and female perspectives
A style that focuses on finding the best natural lighting and capturing organic moments
We use the best available Canon 5d Mark 4 digital SLR bodies and lenses, giving you photos of a high visual quality
Minor, yet powerful processing techniques that do not 'over produce' the images
We seek to get to know you so we can accurately tell your story though photography
With At Dusk you get a Byron Bay wedding photographer that is able to capture and communicate the honest emotions of you and your guests. Our team are passionate about stunning you with a product that goes above and beyond static images.
The importance of having a wedding photographer
Let's face it; having a good photographer is basically as essential as the catering or music. While anyone can 'take a photo' not everyone can take professional photos that do your big day justice.
There are a variety of important reasons why a professional is so necessary:
You'll be in safe hands as the hard work is taken care of for you
They can frame photos and process them adequately
They make sure guests will not have to miss out on being in a photo because they're taking it
They are outsiders, witnessing your event and objectively documenting it
They will take pride in their work and use the highest quality equipment that you otherwise wouldn't normally have access to
They dedicate themselves full-time during the big day, watching for photo opportunities, never missing a big moment
They can make suggestions, work with crowds and create amazing photos that would be harder to organise without them
What if you don't hire a wedding photographer?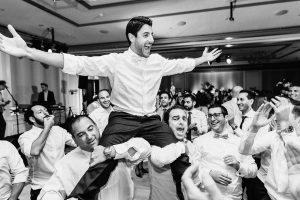 We're not saying the day will be a disaster without a photographer, but it definitely won't be as memorable as it could be. Of course memories will stay with you forever, but without great photos you'll probably end up wishing you had hired a professional to take them.
You won't have great photos to show your loved ones through the generations
You won't have a comprehensive album of high quality photos capturing all stages of the day
You won't have a beautiful way to remember not only what you looked like or what you were doing, but the emotions that were being expressed in those special moments
Only a professional will be able to do your ceremony justice by capturing the special, one-of-a-kind moments that you'll remember forever.

Why are destination weddings so popular? Why Byron Bay?
Destination weddings are becoming more popular every year, and you might be wondering, why? It's simple, the traditional 'cookie-cutter' packages are becoming unpopular with couples.
More and more, couples are opting for affordable outdoor settings that look anything but cheap. The clever choices of outdoor locations and low-fi but nonetheless dazzling furnishings are giving more couples the opportunity to take their big day out of town.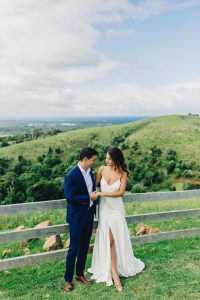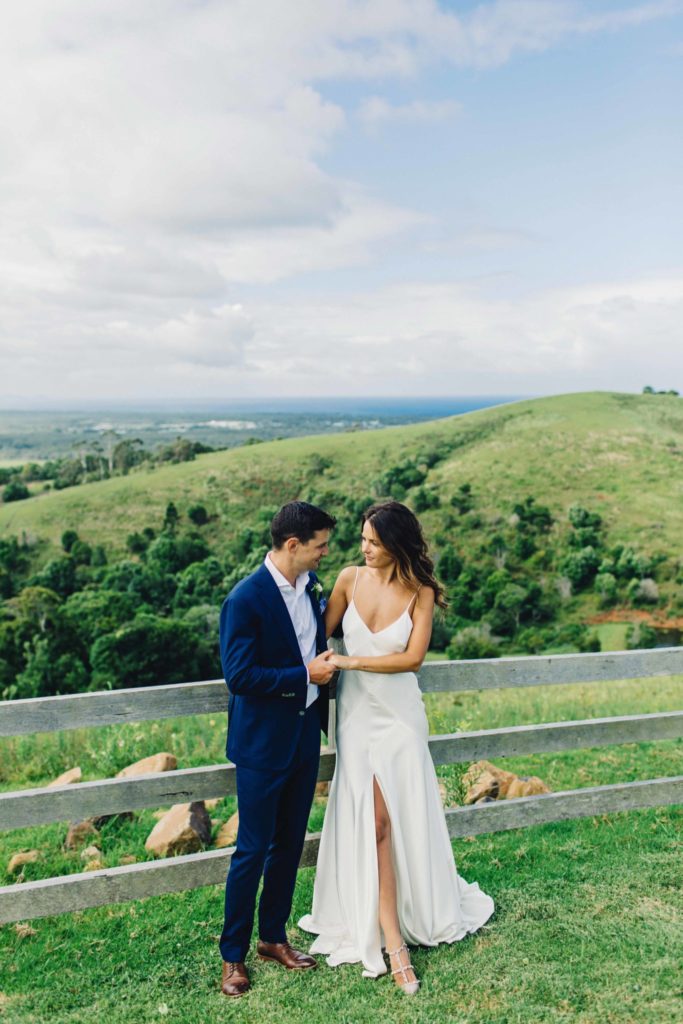 What are the reasons for destination weddings?
Regardless of budget, people want the unforgettable experience of a destination wedding
There are more choices of activity for groups of guests, including children
Couples and their guests are looking to 'get away' to a special location
The amazing locales that are great on holiday photos are used even more effectively in magical wedding photos
People like to say, "I had my wedding at" with a signature destination they can mention
So why is Byron Bay the ultimate destination for your wedding?
It's a coastal area with a beautiful climate that is perfect for outdoor events
It's one of Australia's best domestic travel locations, with plenty of resorts and clubs
It has affordable yet stunning venues for varying capacities
Have a truly Australian setting that's amongst the best sights and sounds of coastal NSW
There are dozens of amazing venues that vary from modern to Victorian era in their aesthetic appeal
The beachfront venues against the sunset make for some of the most incredible photos
These are just come of the great reasons more and more couples are escaping to Byron Bay for their dream marriage. The affordability combined with the natural beauty of Australia's east coast makes for a package that lets couples save money without compromising on the aesthetic beauty of their ceremony.
Important things to remember on your wedding day
Regardless of what direction your big day takes, there are some commonly shared pieces of advice that many couples end up wishing they had known.
Delegate responsibility
While you may have been in charge for every step of the planning and organisation until this point, your big day is the one time you shouldn't be running around fixing things.
Make sure you delegate positions of responsibility beforehand to people you trust or hired professionals. Don't ruin your big day by putting a burden of stress on yourself.
Put the plan in writing
Many couples will have a pre-written schedule but forget to actually use that article on the big day. Having a vague idea of how things will progress leaves a lot of room for hiccups.
Printing out a few copies of the schedule and having them on-hand is an easy way to check how things are going and looks classier than constantly pulling out a phone or checking a laptop.
Plan the small things
You've obviously already planned ahead for the major parts of your day, but what about the actual small steps involved? This means all the little items from comfortable clothes to wear during hair and makeup to phone chargers.
These sound relatively unimportant in the grand scheme of the schedule but having them prepared as much as possible can save valuable time in dashes back into the house or a shop to get a small essential items.
Keep hydrated
The wedding is an exciting day that will have you and your partner running all over the place. Depending on how elaborate the plan is, you may be performing quite a bit for your guests.
Taking quick breaks to drink water (not alcohol!) will be a silent blessing as you stay at the top of your game throughout the day.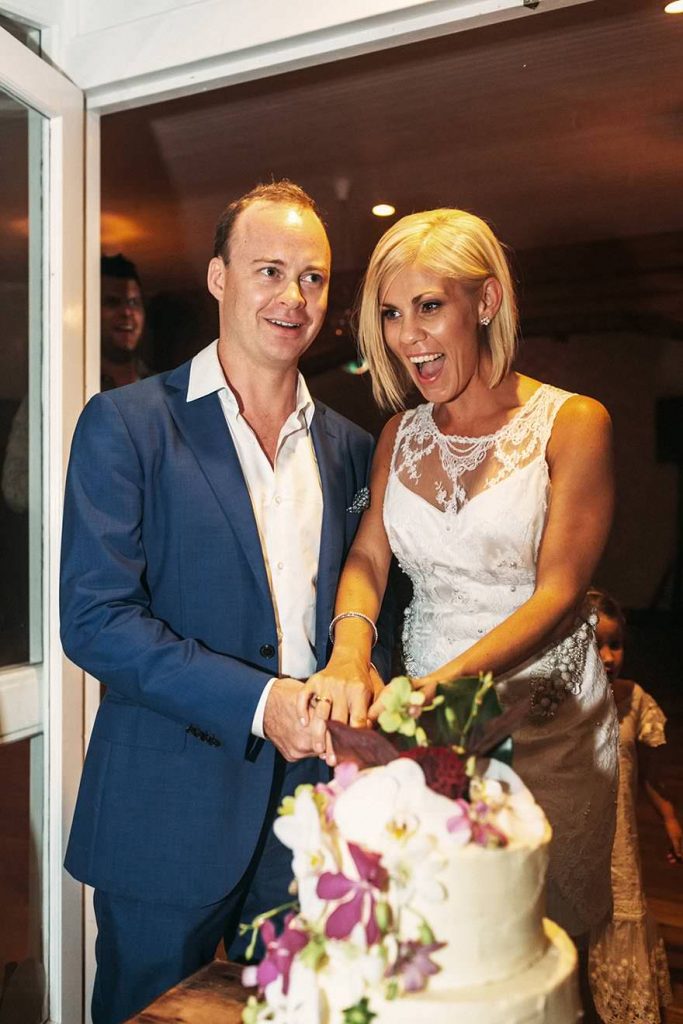 Get what you paid for
Without becoming demanding or distracted, assert yourself and make sure you get the most out of what you paid for during the day.
The last thing you want is to leave the venue and then say "I wish we had done that" or "we should have asked for this". The day is all about you, so make the most of it!
Thank people
While this sounds pretty obvious it can be easy to forget on the day. Simple acknowledgements of all the support you have received will go a long way with people.
If someone feels like you're appreciative of their contribution and/or attendance, they will enjoy themselves more. The more people who are genuinely enjoying themselves the greater you day will be overall!
Take time out with your partner
The big day can be such a rehearsed and public occasion that the couple can often miss out on time with each other. Even moments like the marriage ceremony or first dance are being observed by a group of people.
Small moments of private conversation with your partner keep you on the same wave-length and ensure that you remember the experience as one you had together.
Enjoy yourself
This seems like a no-brainer but it warrants mentioning. Marriage can be anxiety inducing and even downright frightening for people, even when they're well prepared.
The best advice is to simply relax, enjoy the food, the drinks and the company. Talk to guests, relatives and your partner. No amount of preparation will manufacture a good time, that's all on you, so make the most of your big day!

How to ensure your wedding photos last a lifetime
When you hire a Byron Bay wedding photographer you are making sure that your entire event is meticulously documented through photos that tell the beautiful story of your big day. But just having photos isn't enough, you want to guarantee that your photos are going to last a lifetime.
Communicate with your photographer
As great as your photographer is, they'll do an even better job if they get some simple directions and expectations from you. A versatile photographer from At Dusk can capture amazing moments from any angle, but it helps to plan some room for them in advance.
Facilitating your photographer will go a long way in maximising the potential of your pictures. This can be as simple as giving them a copy of the schedule and layout so they can plan for different levels of lighting.
Let them know your stylistic preferences for how the photos should be taken and then edited. If you don't know, then ask them and let them show you examples of other types of work they have done.
This also includes explaining to them how you like to look in photos. While beauty is in the eye of the beholder, you can guarantee more photos that you'll like if you let them know which side is your good one.
Don't be late
While some schedule hiccups can't be avoided, making the best effort to be where and when you said you'd be helps a great deal. For example, if you wanted a sunset backdrop to some of your photos you're going to have to be pretty punctual in your timing.
Don't let relatives or other guests get in the way
Your uncle Bob may sincerely think he's doing you a favour by snapping his own photos. While he might have a great camera and some experience, he will just get in the way of the hired photographer doing the best job they can.
While guests and relatives will always take some of their own pictures, limit them as much as possible. Make sure you are polite, but set boundaries so everyone has a good time without compromising on the service you paid for.
Take advantage of multiple photographers
While some couples may want to keep costs down or minimise intrusion, you should consider the benefits of having multiple photographers. With At Dusk's team you can enjoy having multiple cameras capturing every angle of your event while not getting in anyone's way.
One photographer can only capture so many moments, when you multiply the cameras you multiply the magic! The At Dusk crew will communicate with one another, making sure they overlap as little as possible and each capture photos from their unique perspectives.
Don't get caught up with 'perfection', just enjoy yourself!
The best thing you can do for your photos is to just be yourself. Making sure the shots are perfect isn't your job, it's ours!
Acting naturally and enjoying yourself is the best way to for us to capture your sincere emotions and communicate them through photos. So don't think about it too much, just do your thing and you'll be stunned with the results you get!
Contact At Dusk today and let us capture the beauty of your big day with photos that will last a lifetime!
The beauty lies with you, the ability to capture it rests with us. Let our photographers help you tell the story of the biggest day in your life. Contact us for a Byron Bay wedding photographer that will help make your big day complete!