At Dusk – Your Maternity Photographer in Sydney
Your pregnancy is a chaotic mixture of emotions and harsh lessons that will undoubtedly change you forever when it's all over.  This is why so many soon-to-be mothers will seek out a maternity photographer in Sydney who can capture the unique and natural beauty of their pregnancy.
More and more Aussie women are taking the opportunity to have their pregnancy captured by a maternity photographer in Sydney. The pictures that are taken show the incredible connection between the mother, her body, and the new life that is on the way.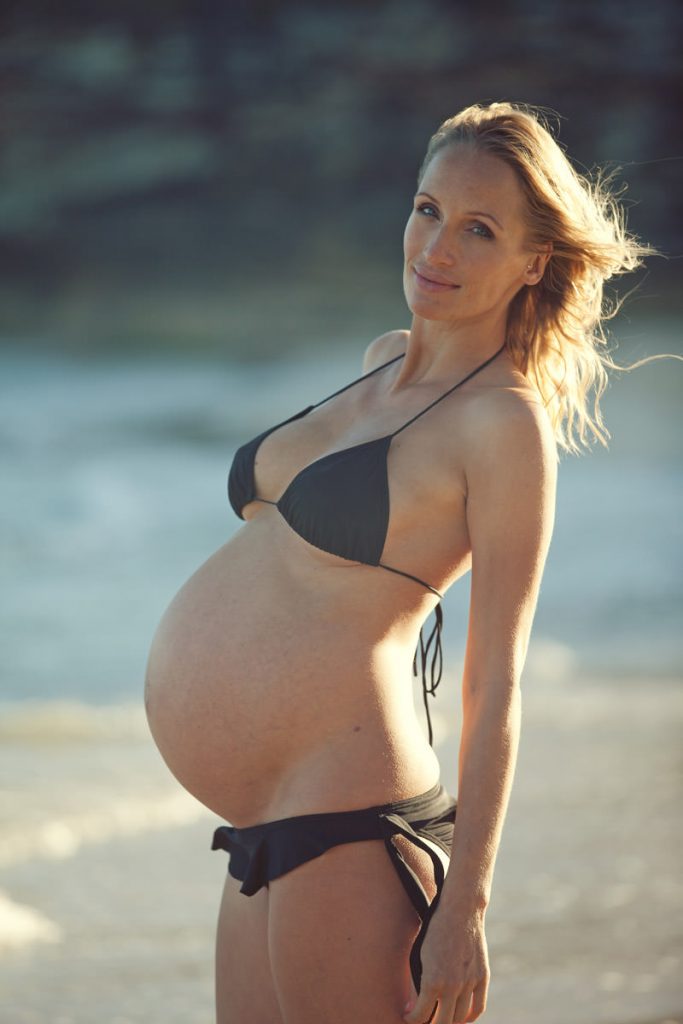 Get the best pregnancy images with high quality cameras and lenses
At Dusk's maternity photographer in Sydney makes use of the absolute best camera technology to ensure you get the highest quality images!
When taking your pregnancy photos:
We use the best available Canon 5D Mark IV digital SLR bodies and lenses
Editing is kept to a minimum to highlight your natural beauty
Contemporary processing techniques are used to ensure crisp, high quality images
Work with a talented and friendly maternity photographer in Sydney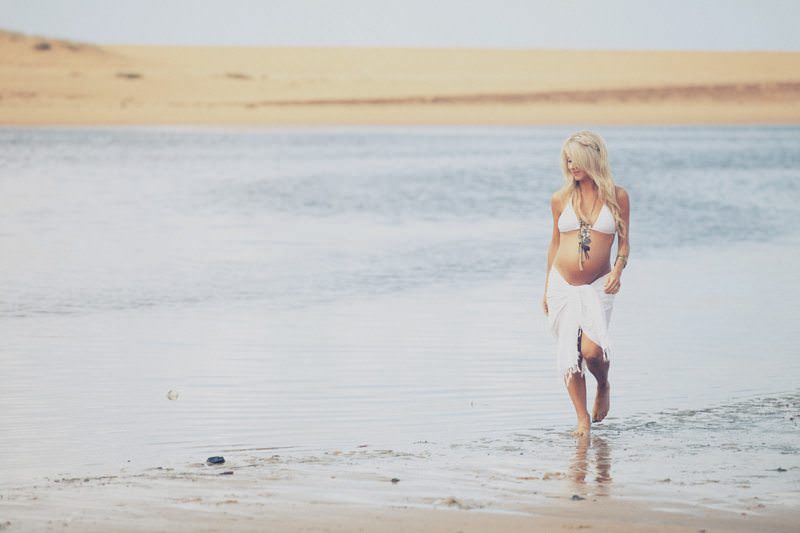 Award winning photographer Chris Prestidge is your maternity photographer in Sydney!
Chris is passionate about capturing breathtaking images on behalf of his clients and seeing their amazed reactions. Chris knows the power of the camera and uses a combination of expertise and technology to deliver nothing but the best quality images, no matter the occasion.
Chris' approach to pregnancy shoots takes the mother's thoughts as first priority when it comes to setting the stage and deciding on the style. Chris seeks to give his clients the best experience possible and believes that listening to what the mothers want is the best way to create the most powerful and long lasting pregnancy photos.
We know that many people are seeking a maternity photographer in Sydney without a concrete vision of what they want and are seeking professional suggestions. Chris is eager to work with you to create a photoshoot that you will love from start to finish and gives you plenty of opportunity to explore different poses, costuming and locales.
Above all, Chris' style seeks to:
Help you tell YOUR story through images
Give you high quality, breathtaking images you will cherish forever
Get to know you so he can do your story justice and make you feel comfortable throughout the shoot
Let us help you create timeless family memories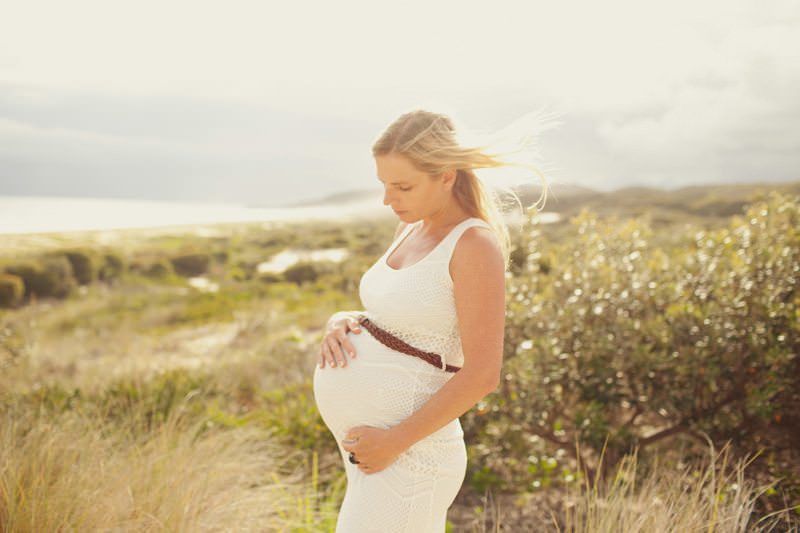 Capture the love and use At Dusk for your maternity photographer in Sydney!
Pregnancy is one of the quintessential female experiences that many women will choose to go through at some point or another. There's nothing quite like your first pregnancy and it's only natural to want a professional photographer in Sydney who can do it justice.
Pregnancy shoots give you and the photographer a great deal of creative freedom. You can experiment with several different styles of shoot depending on your comfort and personal sensibilities.
At Dusk's pregnancy shoots are carefully tailored so that you feel comfortable and confident at every stage of the process. We know that the more comfortable and natural you feel, the better the end product is going to be.
Most importantly, we seek to capture your sincere emotions and create the kind of visual memory that perfectly encapsulates what you were feeling at the time. We know that you will cherish these images for decades to come and we want you feel something every time you glance at them.
With that said, you should contact At Dusk to secure a maternity photographer in Sydney who can help you create magical moments that are captured forever. You only get to be pregnant with your child once and there's simply no substitute for beautifully captured pregnancy photos by a maternity photographer in Sydney.
Why do you need a maternity photographer in Sydney?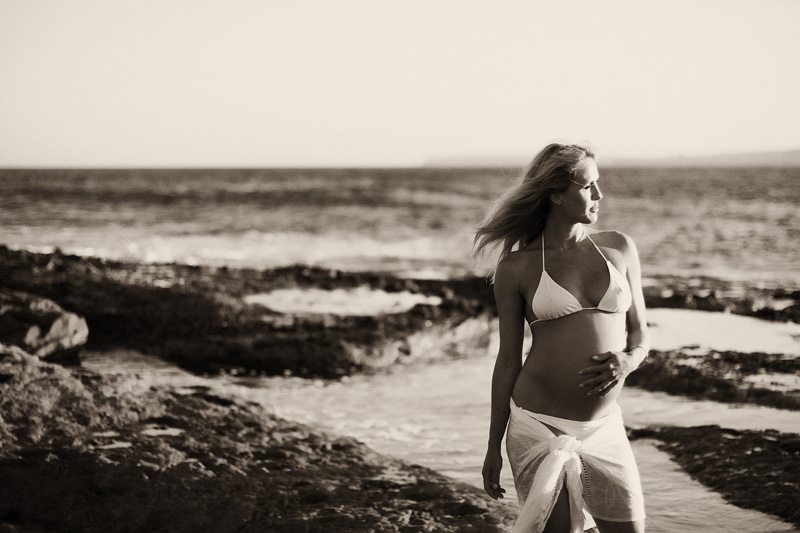 There's simply no substitute for the timeless beauty of your pregnancy photos!
Most women are only pregnant a few times in their lives, depending on how many children they wish to have. Regardless of how many pregnancies you go through, each one is special, unique and worth cherishing.
Finding a maternity photographer in Sydney to shoot you during the last trimester is a huge trend among women who want to cherish the time their child was inside their bodies. The time that your baby is nestled in your womb is a special time that you won't ever have again with that child and so it should be remembered fondly.
The connection between mothers and their unborn children is what makes pregnancy pictures so powerful for everyone and not just the mothers themselves. When you look at the picture you can see the love that the mother has for her child through the way she holds her belly or looks down with happy anticipation.
These feelings of excitement, anticipation and adventure are why so many couples seek out a maternity photographer in Sydney who can forever capture these emotions. This is why we encourage fathers to get involved in the pregnancy shoot as the journey is just as much theirs as it is the mothers.
Having spoken to and worked with new mothers in a variety of shapes and sizes, At Dusk is more than prepared to capture unforgettable pregnancy photos no matter who you are. We believe that every mother has her own inherent beauty and we want to help highlight and capture this beauty for all to see.
What are you waiting for? Book your maternity photographer in Sydney with At Dusk today!
Depending on where you are in your pregnancy, you might not have a lot of time to secure a maternity photographer in Sydney! Don't waste another second and contact At Dusk today to get a quote for an affordable yet high quality pregnancy photoshoot.
The choice really is all yours when you work with At Dusk and we seek to make the experience of working with us as pleasurable as possible. Don't hesitate to give us a call and secure your maternity photographer in Sydney!